CSIR-CCMB Cordially invites public & students
(Class VIII and above) to its
OPEN DAY
(as a part of the CSIR Foundation Day Celebrations)
Monday, 26th September 2022, 8:30 a.m. to 4:30 p.m.
Highlights
Guided tour of Campus & Facilities, Exhibits & Posters on popular topics in Modern Biology, Facts of Biological World, Conservation Genetics and Wildlife Forensics and Science Video-shows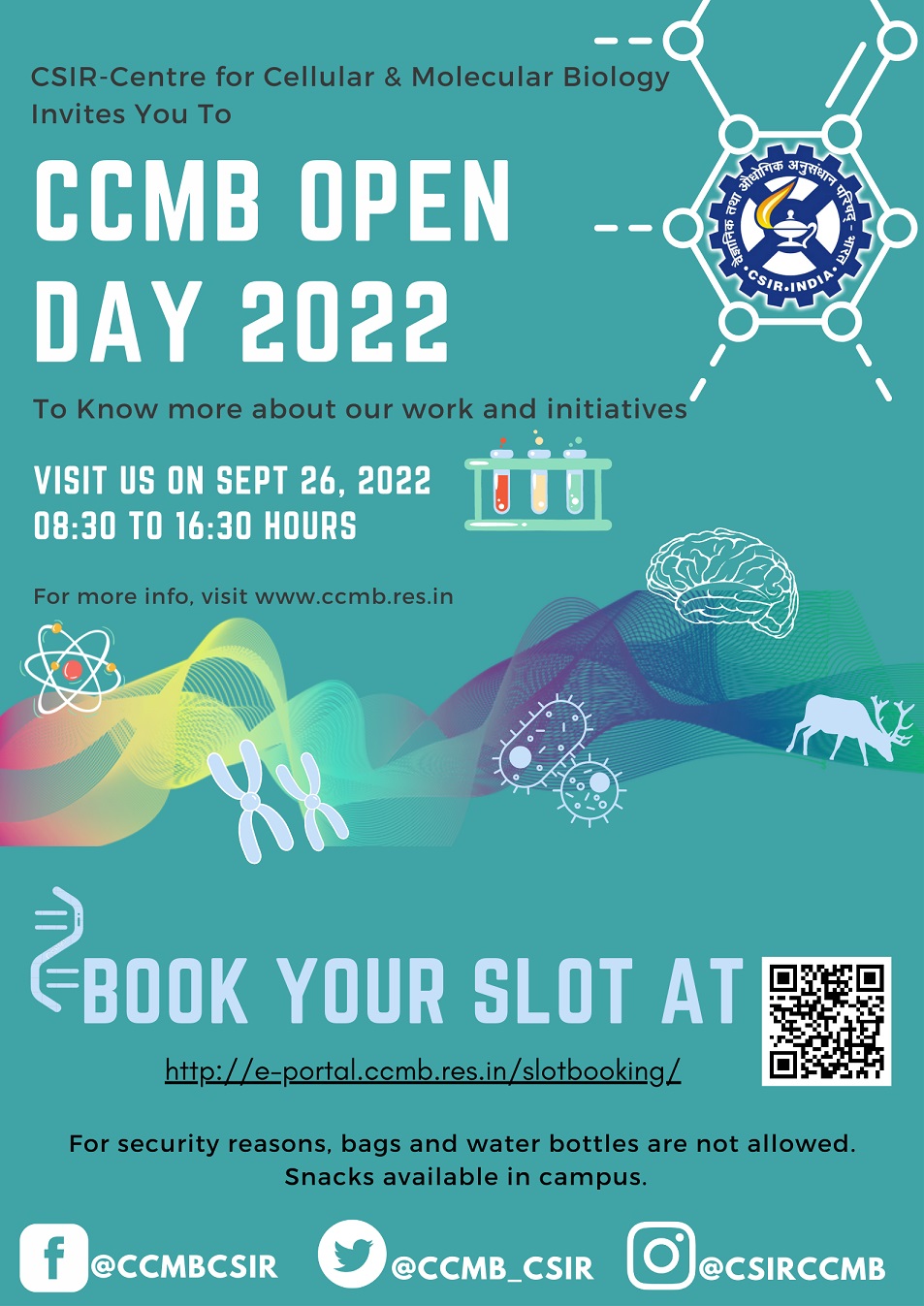 Groups (15 persons and above) are advised to book the visiting time in advance.
Note:
For security purpose, bags and water bottles are not allowed in the campus.
Please come well fed and hydrated. There will also be snacks available inside.
There will be cards and books based on CCMB`s work available for sale too.
---
Welcome to All (Entry Free)